In edition #90, we take a gander at the threads worn by medieval maidens, wear plastic helmets in the hairdressers, understand female shamanism and sip some healthy drinks and much more. I hope you enjoy these…
---
I love the deep marigolds and oranges here. They were sourced from plant based dyes.
Originally tweeted by ALWAYS LEARNING (@planetearthx2) on September 26, 2022.
However, Not all ancient colours came from plants. When I researched the names of months of the year in Polish I discovered that:
Czerwiec (June) takes its name from the humble worm czerw in Polish. Why? in ancient times, June was the month when these worms slithered out of the underworld and into the woods. Known as Polish cochineals Porphyrophora polonica, they were used to produce a red dye, which become a symbolic Polish colour of carmine, used in furniture, garments and even the Polish flag. The Polish word for red: czerwony also comes from the humble worm, the czerw.

Read more
---
The EU Parliament has voted in favour of phasing out animal testing in the EU. An amazing result for animal rights advocates and animals in Europe.
The resolution for change was championed by HSI Europe and other animal rights groups and received overwhelming cross-party support. This shows that MEPs understand that growing dismay for how animals are treated. Animals used in research, testing and education are covered. This includes nearly 10 million animals used annually in European laboratories. The Parliament calls for deep, systemic changes, noting that phasing out animal experiments will require "preferential funding of non-animal methods across all EU research and innovation initiatives".
Via the Happy Broadcast & Humane Society International
---
She's living a futuristic Jetsons lifestyle with Braun. via American Vintage Ads on Twitter
---
A starry night of mystery and wonder. Alex Ruiz's Visual Alchemy
---
Arith Hargar's channel about the history of paganism is really great. He focuses a lot on Sami and Siberian indigenous peoples but he sometimes mentions other indigenous peoples. This video is fascinating if you are interested in pagan spirituality.
---
Mall Grab is the master of feel good, funky house and techno. In this video clip he follows his beautiful golden retriever around a forest and lake. It really works as a video and the song itself is the perfect happy summer tune.
---
I love how fruits and vegetables stop inflammation and disease and how many different ways we can inject these into our every day diet. This YT channel is very colourful, beautifully produced and positive.
---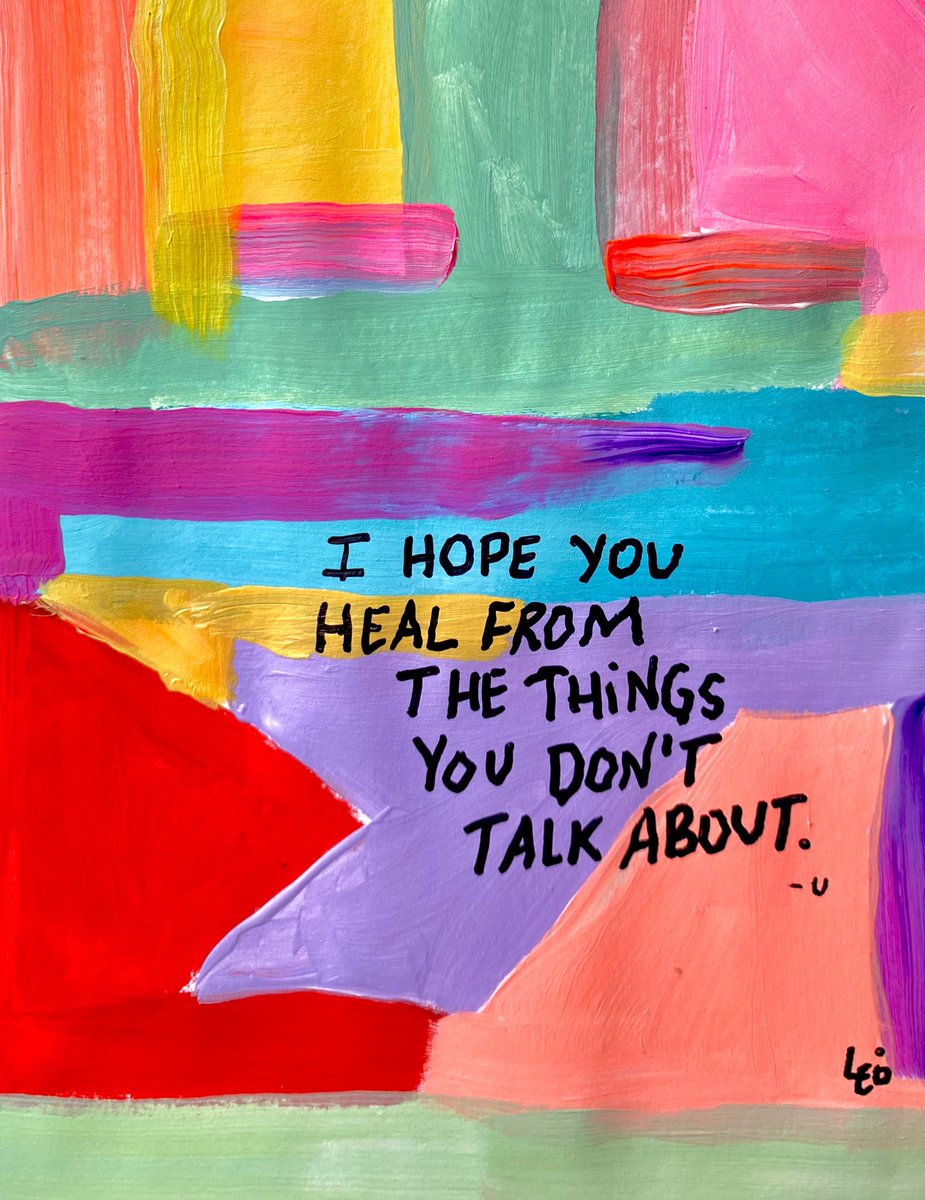 https://artedeleo.bigcartel.com/product/it-ll-come
Originally tweeted by Leȯ (@soleoado) on May 26, 2022.
---
Rogan Brown's exquisitely detailed paper art is a real sight to behold. He has thrilled many people with his past paper artistry of bacteria, archaea, fungi and organs in the human body. Now he invites us into a new realm of corals. His Magical Circle Variations is an homage to endangered reef habitats.
"What the reef and the microbiome have in common is that they both consist of biodiverse colonies of organisms that coexist more or less harmoniously. There are further parallels between coral and human beings in that we are both symbiont organisms, that is we depend on a mutually beneficial relationship with another species: coral only receive their beautiful colours from varieties of algae that live on them and human beings can only exist thanks to the unimaginably huge and diverse number of bacteria that live in and on them."

Rogan Brown interviewed in Colossal
---
Artist Mr Doodle has spent two years covering every square cm of his £1.35 million home in doodles, working his way through 900 litres of emulsion, 401 cans of spray paint, 286 bottles of drawing paint, and 2,296 pen nibs.
Mr Doodle is a British street artist known for his busy, light-hearted doodles that spread across walls, rooms, and even his own custom-doodled attire. Fast emerging on the international art market, Mr Doodle collaborates with well-known brands including Fendi, Converse, Puma, Samsung, and MTV.
Sam Cox AKA Mr Doodle was born in Kent in 1994. He has always loved doodling on schoolbooks, bedroom walls, furniture, and, later, the walls of local restaurants and schools. He has a BA in Illustration at the University of West England in Bristol in 2015. Via Interesting as Fuck on Reddit
---
---
Everything beautiful rings,
vibrates as a pan flute
echoing across the hills,
as the sunset pours itself out
of its last vestiges of paint.
Everything beautiful disturbs,
like a kitten
amongst freshly ordered clothes,
that we need to start again
building piles,
restoring the ordinary.
Or the stop start of the heart
at the flash of a scene against the
backdrop of the mind,
catching our breath,
sending us sideways.
Yes, everything beautiful
leaves its intimate mark,
carries with it the possibility of
forfeiture,
even before it arrives,
starts.
Just as the sunset now,
imbued with soft hues,
rings,
melts into the night.
Read more by Ana Lisa de Jong, Living Tree Poetry (August 2021)
---
I hope you are feeling settled and have smiled a little bit now, take a bow you made it through edition #90 let me know what you think below…
---
Content Catnip