See a mini pony take his first shy steps on specially made legs, a Gibson Girl riding a lobster, some serene paintings by Iris Scott and some frenetic modern punk music. It's all here. Enjoy edition #92!
---
This has a very predictable but nonetheless incredibly enjoyable narrative arc…hope you enjoy! This is the cutest thing I have seen in a while.
---
This art is exquisite, imaginative and quirky! I can almost hear the cogs creaking on this mechanical lobster! What's the woman's story who rides on the back? who is she?
Artist Loles Romero is an illustrator and concept artist inspired by nature, fantasy and folklore, she lives in Ibiza, Spain. She works with digital media and and traditional tools. She's always looking to improve my sense and artistic skills by observing life and practicing. Read more about her here or follow her on Mastadon!
---
This is a fascinating podcast about animal and human behaviour and psychology. This episode is about extreme rituals performed by humans like fire-walking.
---
Something about these ghostly, wraith-like images and their vast, concrete grey, urban landscapes I find oddly disturbing and interesting.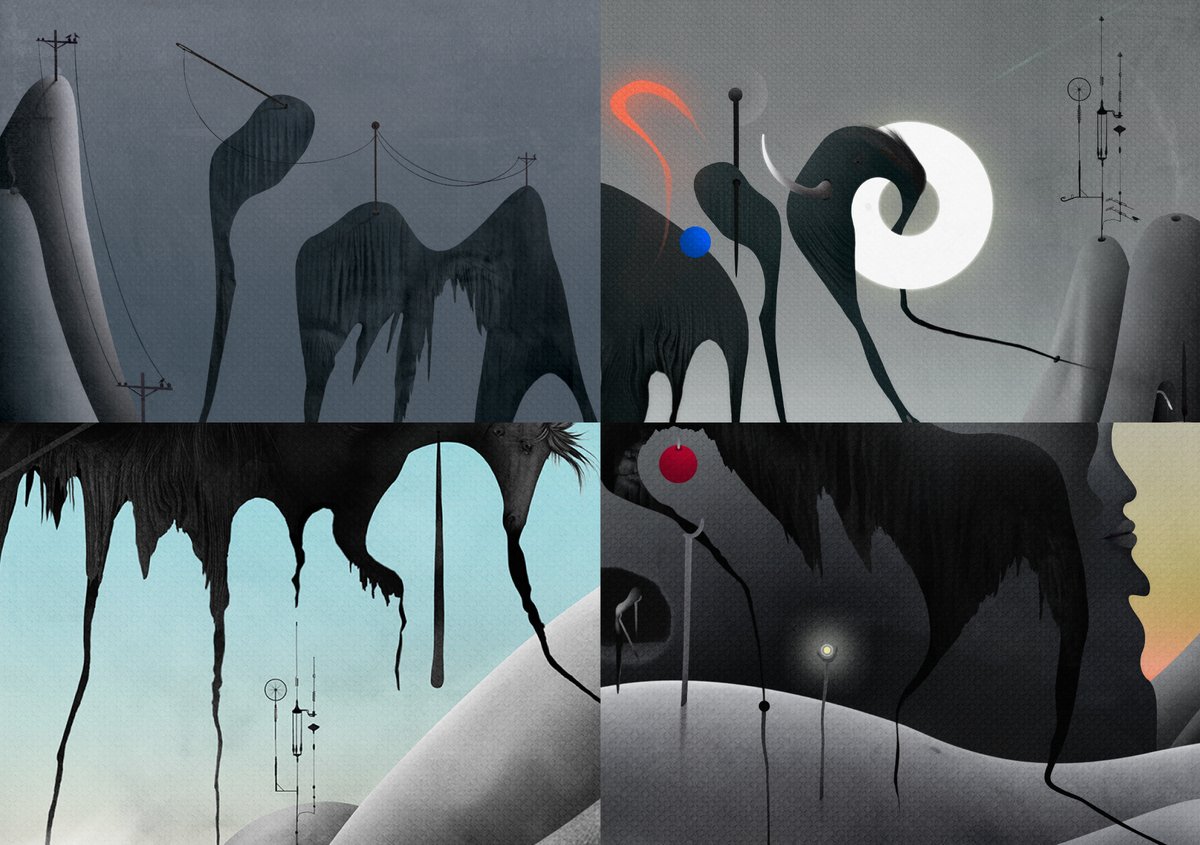 Originally tweeted by Loïs Voirol (@loisvoirol) on September 25, 2022.
---
Despite all the s*** going on in the world, Patrick Dexter is playing Enya on the cello near his cottage in the Scottish highlands on a sunny day, his dog relaxing close by.
---
Do tattoos really ruin lives?
Not really. I reckon that ship sailed a few decades ago what with so many hipsters walking around with arm sleeves now. Once I was working in conservative Christian organisation there was a prejudice against tattoos…it seems almost quaint really. If anything tattoos would make for a better life, I think most people look more hot and badass with tattoos in my opinion and probably get more sex as a result.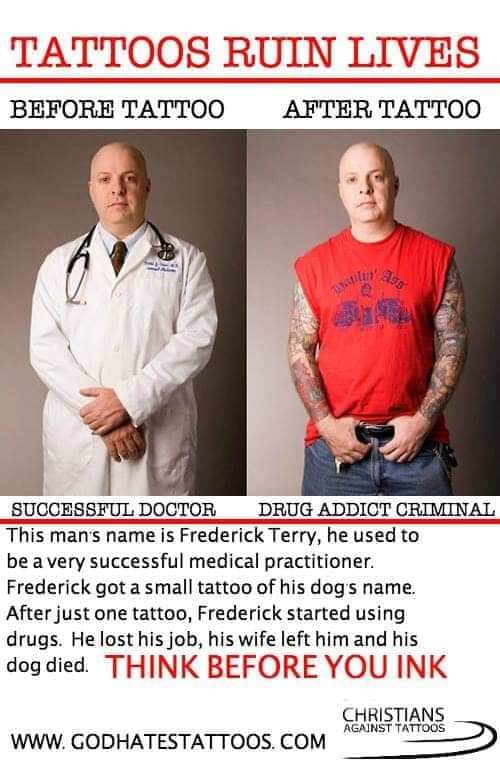 ---
Bees, butterflies and birds like the Chequered Cuckoo Bees, Australian Painted Ladies, Superb Fairy Wrens were becoming rarer and rarer in Melbourne. So a collaboration between Melbourne Uni Melbourne City Council was initiated a drive to bring these beauties back into the city.
They live in the critically important to the urban ecosystem. The project has revitalised planting of butterfly and bee friendly plants, perennial herbs and grass that make up the understory.
The team devised a list of more than 100 mostly native understory species that have high yields of nectar and pollen along with seeds and fruits for birds. They added grasses that birds use to make nests, spiky shrubs in which they could hide and plants with pithy stems that could provide a home for solitary bees.
The planting guide is freely available online. Australian greenthumbs wanting to welcome more wildlife into their gardens can also use this guide. You can also tweak the maintenance regime for your garden to reduce pruning, and retain leaf litter habitat for the animals – this encourages pollinators. Gardens aren't just for people.
---
I love this electrifying band and especially their lead singer Amy who reminds me of the iconic singer Chrissy Amphlett from the 80's band the Divinyls. It's angry, it's energetic it's so so amazing! Also, I love that she has a blonde mullet.
---
Alliterative is a VLOG about linguistics and the origin of words – it's a gift that keeps on giving and is an undiscovered gem.
---
Trust
"Trust that which gives you meaning and accept it as your guide."

~ Carl Jung

A Library by the Tyrrhenian Sea by Ilya Milstein (2018)
Something about this makes me feel immensely calm. Perhaps it's the endless serene ocean view combined with the framing of the library around it. This looks like my ideal world, a library from Nirvana.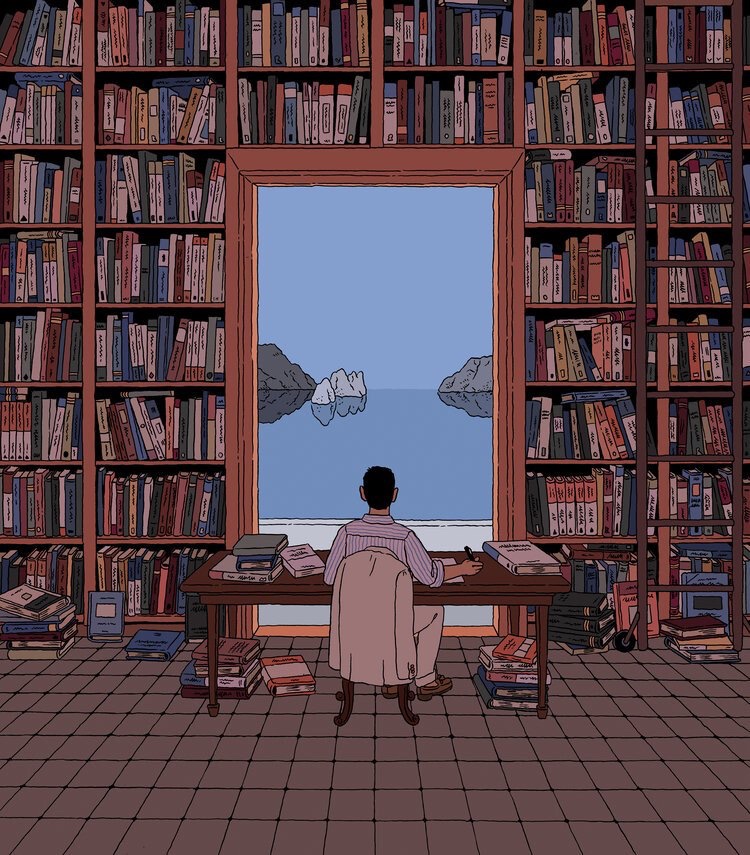 Originally tweeted by Francisco Ribeiro (@fraveris) on October 9, 2022.
---
I just love the floaty, summery vibes of this chill out song along with the equally ethereal pink gallah floating in the evening sky. I think nice visuals on Youtube really help to immerse you into the aesthetics and storytelling of the sound. This is some nice background music for when you are working or reading.
---
Iris Scott is an American contemporary painter working in the Instinctualist style. Instinctualism (and I didn't know this had to look it up) is a 40,000 years old discipline that is based around animal imagery and capturing the ineffable, mystical experience of being alive. She grew up in a 'one-family hippie commune'. Her mother told her and her sister tall tales of the family's pet lizards, cats, goats and rabbits. This contributed to Iris' close affinity with animals and nature.
She studied in Florence, Italy and has lived in NYC and Taiwan before building a comfortable and cosy studio/home with her husband in New Mexico. Read more
Originally tweeted by Oksana Ivanik Art (@ivanik_oksana) on April 9, 2022.
---
If you ever want to see the most cosy and comforting film that is suitable for both adults and kids then watch My Neighbour Totoro. Here's the cake version of a famous scene from the film where a giant cat with a big smile appears in the form of a bus and picks up some locals from a dark forest…
---
Sometimes you see these priceless looks exchanged between man and beast and it's so precious
The way the guy is holding him it's like a precious gift…there is a mutual love going on there for sure.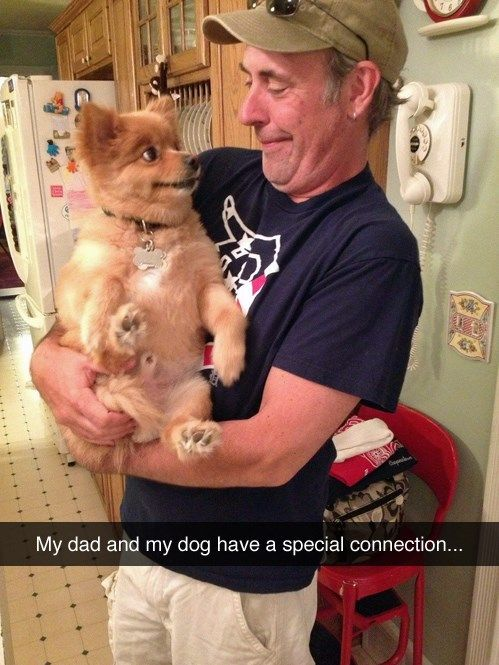 Originally tweeted by WholesomeMemes (@WholesomeMeme) on October 11, 2022.
---
Rarámuri tribe of Mexico believe that all living things are interconnected and that we all share the same breath, not far from the scientific explanations we have about the world either. This beautiful concept is iwígara — and it's central to anthropologist and ethnobotanist Enrique Salmón's life and work. The origins of this belief are a result of centuries-old ways of conserving the land and the plants, ensuring the survival of nature and the survival of the culture. Read more via the always amazing MIT Press Reader
---
Did you enjoy this collection? Consider making a one-off donation to say thanks, this helps to pay for the website costs. Thank you for reading
---
Content Catnip