I saw this tag at the wonderful book blog by Diana Ideas on Papyrus.  I simply had to do this book tagging exercise, even though this apparently happened AGES ago. Still, it's a very cool and fun idea. So here are some books that have imprinted themselves onto my soul. Please share the love and do your own post yourselves. I would LOVE to see your book choices…
I. Which book, most recently, did you not finish?
Killing Commendatore by Haruki Murakami. A huge behemoth of a book that tackles all of Murakami's usual suspects – the unconscious, desire, family, art, creativity and the cosmic and mystical netherworld between sleep and awake. Great in theory, just a bit too long and ponderous for me to complete.
II. Which book is your guilty pleasure?
The Greenlanders by Jane Smiley. A long, drawn-out saga of a novel about a tribe of intrepid souls in ancient Viking-era Greenland who struggled to survive from year to year and squabbled among themselves about marriages, food, petty crimes. It was a bit of a silly and corney novel, but there was something about it that kept me hooked almost like a siren song, it was mesmerising.
III. Which book do you love to hate?
Hilary Mantel – Wolf Hall. I found this book completely unreadable. This in spite of its many glittering awards and the buzz about this book all over the place. I just found her style of writing impenetrable and dense and the way she told a story far too ornate and purple to enjoy.
IV. Which book would you throw into the sea?
It's a two-way tie.
The Pearl by John Steinbeck. Boring prose that lacks absolutely any form of imagination or narrative punch. A pure snore of a short novel that won…I think? A Nobel Prize for Literature. It was completely ridiculous.
The Light Between the Oceans. by ML Steadman. If I had a fireplace I would have burned it. Such was the disgust with which I read this book. It was pure saccharine, pure cliche, pure predictable dross about an abandoned baby and a lonely young couple living in a lighthouse who find the child. It won a lot of praise and was made into a very average movie.
V. Which book have you read the most?
I don't tend to read books twice unless they are reference books or spiritual/philosophical books that I can dip into more than once.
This very little known work of art that was published in the early 90s and is called The Soul of the World: A Book of Hours by Phil Cousineau
This book is like a pocket cathedral that contains evocative photography from throughout the world along with quotes about the nature of the soul/life from luminaries throughout history- with a focus on Native American, Inuit and Japanese wisdom.
In my darkest times (thinking that I may die from cancer) this book kept the light of hope inside of me burning bright.
In my happiest times (after climbing to the peak of a mountain as dusk was falling) I have had this book with me and read it too. It's really that good.
VI. Which book could you not live without?
Marcel Proust – A Remembrance of Things Past These books are dense with meaning and put any other kind of writing to shame. The way Proust writes with page-long sentences makes it impossible to speed read.
Likewise the meaning ambles along towards you slowly. It's a contemplative experience like a meditation. Strangely enough I open up and read a page of his volumes to simply to calm myself down and centre myself if I've had a hard day. It's the literary equivalent of doing yoga or meditation. No other novelist would be able to come close to this. Just give yourself over to it and imagine with crisp vividness living in Paris in the early 20th century. Even from his own bed the infirm Proust created the entire world.
VII. Which book would you hate to receive as a gift?
Anything by Steig Larsson or Tim Winton. Both authors specialise in what I like to call 'Greasy smooth literature' in other words, the books glides you along without any need to think or get taken out of the Matrix at all.
It's the literary equivalent of watching Home & Away or Neighbours.
VIII. Which book made you angriest?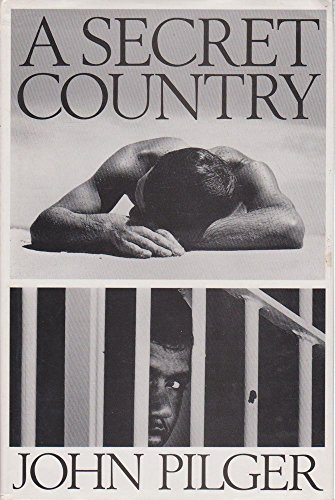 A Secret Country by John Pilger The other secret side of Australia – the grimy uncomfortable side that is conveniently swept under the rug in every single modern narrative of the country. The stories of Indigenous Australians and their history of brutality, incarceration, extreme violence an genocide at the hands of white Australia and only a generation ago. Yeah it made me angry. Angry enough that even though I'm born in Australia, I don't really want to live there again.
IX. Which book made you cry the most?
Pachinko by Min Jin Lee A family saga about Korean migrants living in Japan against the backdrop of the 20th Century, the novel traces struggles, triumphs and colourful personalities of a family. It rockets along at an amazing pace and I enjoyed this book more than any other I have read in many years.
The sad part is the racism these people face against them in Japan – it's heart-breaking. It's the kind of book that makes you cry with love, joy and sadness all at once. This is a very big novel and one that deserves to be read, especially by any Japanophiles out there. You might conclude that the Japanese don't treat Koreans very nicely at all.
X. Which book cover do you hate the most?
Hate is a strong word. I don't have any book covers I really hate. But some I do remember from childhood were particularly bad. The Choose your Own Adventure book covers were quite stinky.
What do you think? Over to you! Please tag me in your choices…