---
Nøkken som hvit hest, 1909 'The Nix as a white horse' is a painting by Norwegian artist Theodor Severin Kittelsen (b. 1857 – d. 1914) He is well known in Norway but less so in other parts of the world for his nature and fantasy paintings depicting fairytales, trolls and mythical creatures. Kittelsen's style had elements of Neo-Romantic and naïve painting and has been used as the album cover for folk metal and albums.
Read more: Wikiart
Originally tweeted by Theodor Kittelsen (@ArtistKittelsen) on September 25, 2022.
---
France is going to be one of the first countries in the world to ban fossil fuel advertising
In August, France annouced that they will become the first European country to ban fossil fuels advertising! This includes ads for all energy products relating to fossil fuels and energy from the combustion of coal mining and hydrogen-containing carbons. Ads for natural gas are still allowed but may be phased out in the coming year. Companies caught advertising these environmentally disastrous products could face fines between €20,000 and €100,000.
Via The Happy Broadcast and Euronews Green
---
Medieval texting abbreviations
If you had a feather and a parchment you were still able to text in those days, but casting a spell or sending a scroll grasped in the talons of a harrier hawk was more effective and timely way to speak to others, if you were locked in an enchanted tower. Via 'Wrong Hands' by John Atkinson
---
In my humble opinion Thriller is definitely a 10. However, I am always interested in hearing about what Anthony thinks about these classic albums. I was very surprised that he does not consider Michael Jackson's Thriller to be a 10/10. Many of the songs on this album really defined the 80's and also defined so many people's lives, including my own childhood. On the other hand – 'The Girl is Mine' is not that great as a song, I agree.
---
This homely, comforting and healthy vegan soup looks so delicious and so I can't wait to try it. I would not blend the soup at the end, I really don't like soups that are smooth and without chunks. I prefer them hearty what about you?
---
Existence has its own reason for being
I prefer the time of insects to the time of stars.
I prefer to knock on wood.
I prefer not to ask how much longer and when.
I prefer keeping in mind even the possibility that existence has its own reason for being.

—Wisława Szymborska "Possibilities"
---
A bit weird, a bit quirky but definitely interesting and funky.
---
Wow I love the fun, top-heavy way this towers above the landscape, there is a real fantastical element to this painting that just does it for me, it is perfect. Via Mathew Elwood's website
---
---
Healing my inner child
"Healing my inner child – inside of my heart I still feel like a kid." by Glorie Coeur.
Don't we all love!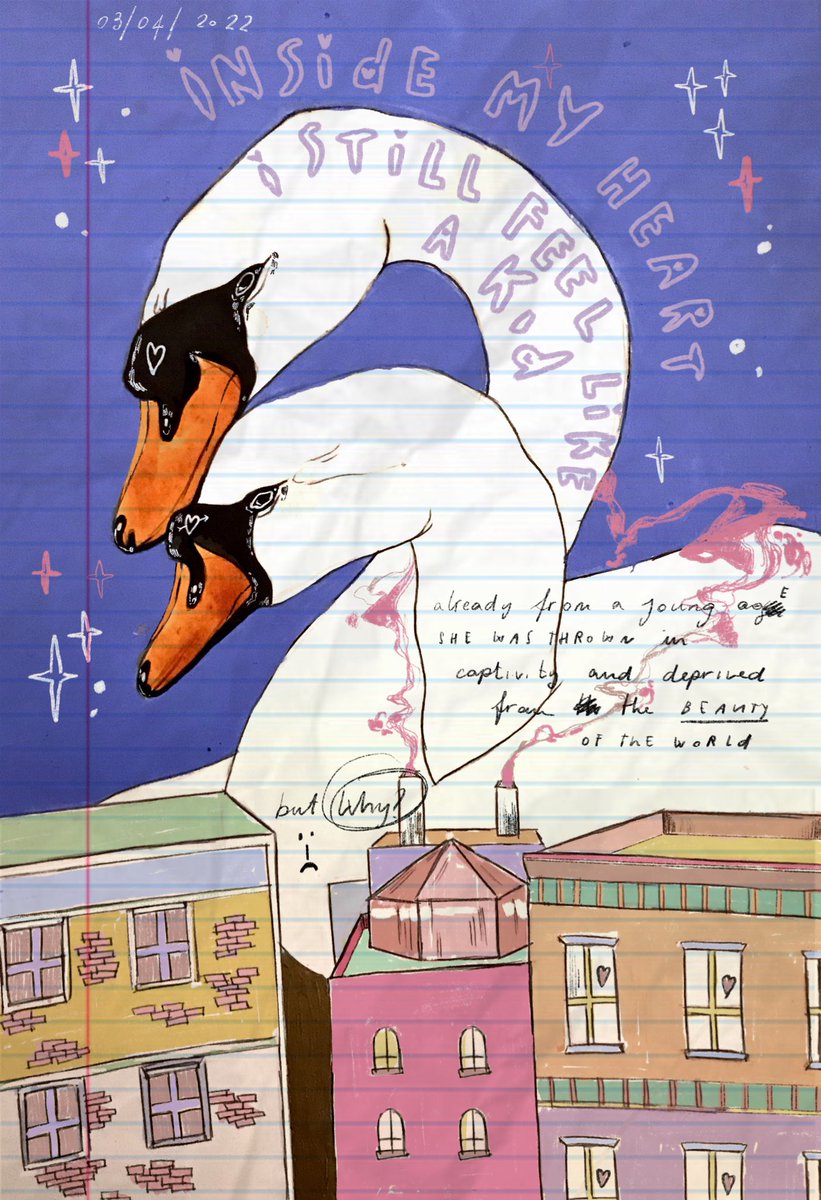 Originally tweeted by glorie (@gloriecoeur) on April 3, 2022.
---
---
Content Catnip