In the 63rd edition of 10 Interesting things, we peer into a Russian spaceship, bear witness to interspecies tenderness, mysterious creatures, the sad closing of a Sydney shop with a whimper, and enjoy a surreal rendition of the Chinese zodiac in one epic painting. Hope you will stick around, with a click-bait intro like that, why wouldn't you!…
A blue sea dragon Glaucus atlanticus, looking like something out of a medieval beastiary feeds on a blue button AKA Porpita. There are poisonous barbs on the blue button but this doesn't deter the blue sea dragon, once they ingest the blue buttons they store the poison in the ends of their own feather-like fingers called papillae. This poison won't hurt humans too much, but may cause skin irritation. Found via Reddit.
Iconic shop in Sydney Jizz closes down with a climax of double-entendres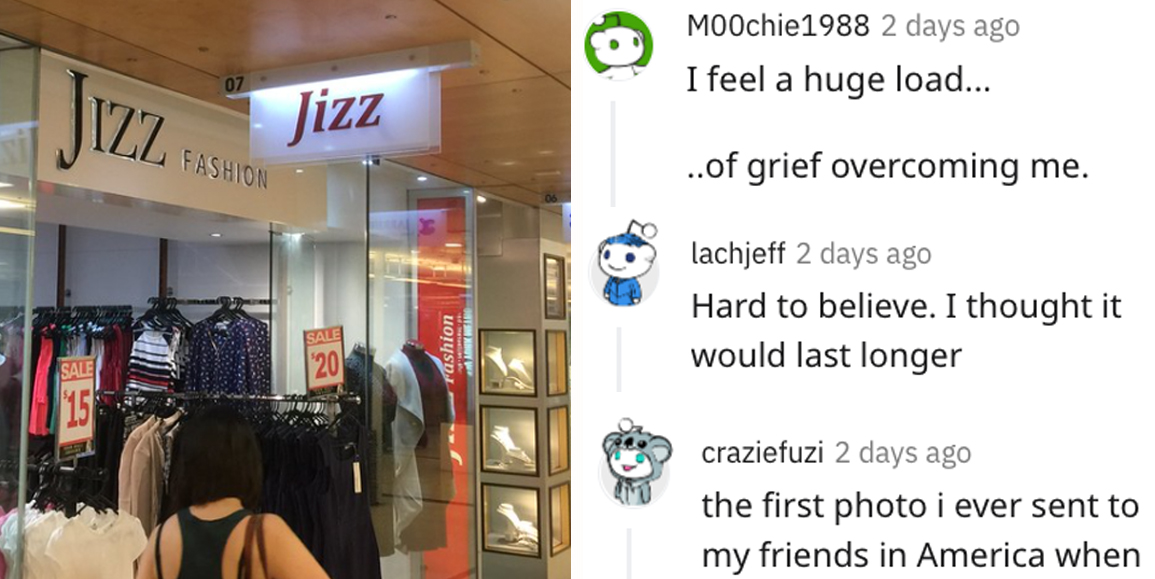 Originally tweeted by BuzzFeed Australia (@BuzzFeedOz) on June 15, 2021.
This mix really hit the spot for me and helped me to work on a big project I hope you like it too.
6. Hard Times (Dickens)
5. The Human Stain (Philip Roth)
4. Your Wood Can Last for Centuries (US Forest Service)
3. Be Bold with Bananas (Unknown)
2. What's Inside of Me? (Herbert Zim)
1. A Weasel in My Meatsafe (Phil Drabble)
Via the always cheeky and witty Adam Sharp
James Jean is a Taiwanese-American visual artist who works primarily in painting and drawing. He lives and works in LA and in the past has worked with fashion label Prada and on poster art for three films in 2017: Darren Aronofsky's mother!, Guillermo del Toro's The Shape of Water, and Denis Villeneuve's Blade Runner 2049.
The Hunting Party depicts all the animals in the Chinese Zodiac and is teeming with rich and lush details and flowing surreal movement, James created it over 24 hours.
Originally tweeted by 𝔻𝕖𝕖𝕡 𝕋𝕙𝕠𝕥 (@thatsgoodweb) on June 11, 2021.
Lani does amazing and inspiring newsletters featuring beautiful insights like this one:
On my commute, there's a hidden sign that says "ordinary is special". It's a rather un-American idea that intrigued me, so much so I knew I wanted to share it with you.

At the same time, we're told how unique we are, I do remember being taught at school how important everyone's job is, and that stuck with me. Since I was raised by folks who do society's "under-educated dirty work", I suppose that influenced me, too.
Strangely, I was never ashamed that Tim did construction or that Mom cleaned hotel rooms. She taught me to be kind to workers who came to the house to fix this or that by offering them something to drink. And Tim taught me how to drive a forklift, change a tire, and cut metal pipes (pain in the ass).

Of course, they taught me so much more, but I can't help but wonder if I've been living "ordinary is special" all my life?

Lani V Cox
I can relate to this idea of Ordinary is Special. It reminds me of this insight about how we shouldn't be afraid of repetition and obligations in our lives. There is something deeply consoling about this idea.
In the early 20th Century in Russia, popular science magazines began to fantasise and project what the future held for Russian space travel. This coincided with galvanising the public around the Soviet Space programme in the middle of the century. These vivid, idyllic cutouts of rockets and moonlanders are absolutely beautiful!
These exquisitely carved Viking animal heads were found on the Oseberg ship burial of two women and date from circa AD 834. The Viking ship burial contained five of these unique and mysterious carved wooden posts, their exact function remains unclear. The burial mound was excavated in 1904-5 in Norway.
Via University of Oslo and Alison Fisk on Twitter
I love how these bugs are like cutesy renditions you would see in a commercial for cough drops. I fully support the cutification of pandemic bugs and other germs…give them some love.
Born to be cultured: The many minds podcast
A fascinating podcast about psychology, animals and consciousness.
I hope you enjoyed yet another psychadelic magic carpet ride into the macabre wilderness of the wild web. Let me know what you think of these things below, have a great week and stay cosy…
---
Content Catnip