Do you want to see pigeons at a tiny rave? do you want to learn how algae can stop palm oil deforestation? walk past a sulky dog? find the heart of Trinidad- Tobago in a jewellry case? learn about the secret to a long life? You can do all of those things in edition #87 of Interesting Things…so get cosy!
Funky throw-back 80's house music from Peggy Gou
I can hear a bit of early New Order and Madonna in the sound of this funky song. I also like the unexpected addition of a tropical bird sample in there, I can't get enough of this!
By Buitengebieden the indefatiguable vanguard of cute animals on Twitter.
Originally tweeted by Buitengebieden (@buitengebieden) on July 29, 2022.
The rapid expansion of oil palm plantations is blamed for massive deforestation in several countries, destroying the habitat of rare rainforest species and sending them extinct, and displacing indigenous peoples all over the world, as rainforests are replaced by palm oil.
New research by scientists Nanyang Technological University, Singapore (NTU Singapore) offers immense hope! The scientists have developed a method to effectively produce and extract plant-based oils from a type of common microalgae.
The oil produced from the microalgae is edible and have superior properties as those found in palm oil, the newly discovered method would serve as a healthier and greener alternative to palm oil.
Compared to palm oil, the oil derived from the microalgae contains more polyunsaturated fatty acids, which can help reduce "bad" cholesterol levels in blood and lower a person's risk of heart disease and stroke. The microalgae-produced oil developed in collaboration with scientists from the University of Malaya, Malaysia, also contains fewer saturated fatty acids, which have been linked to stroke and related conditions.
Palm oil is the world's most popular vegetable oil, featuring in around half of all consumer products, and plays a central role in a large range of industrial applications. Farmers produced 77 million tonness of palm oil for the global market in 2018, and that is expected to grow to 107.6 million tons by 2024.
Via Palm Oil Detectives, Phys and The Happy Broadcast.
'Sunset Cruise, Bowness, Lake District' by Anne Blundell
A beautiful and uplifting painting celebrating dusk and the gloaming.
Originally tweeted by helen warlow (@HWarlow) on April 30, 2022.
I like how the cover photo of this track is a heavenly looking salt pool…now I want to know where this is so I can dream of going there…
Within the confines of a tiny jewellery boxes. Canadian-Trinidadian artist Curtis Talwst Santiago constructs delicate miniature scenes imbued with in-depth narratives of home and intimacy, diasporic identity, and memory. He began his tiny dioramas in 2008 with his ongoing Infinity Series. He has expanded this to include lush foliage, architectural features and people of his homeland. via Billie Magazine
"I went to collect the few personal belongings which…I held to be invaluable: my cat, my resolve to travel, and my solitude."

Colette
Originally tweeted by Maude Frome.
A fabulous Youtube channel that I stumbled upon, about all of the quirky things you probably never have thought about in times of yore.
A sulky dog leads to a dramatic story that you would never have guessed. Via Anahera Rebel.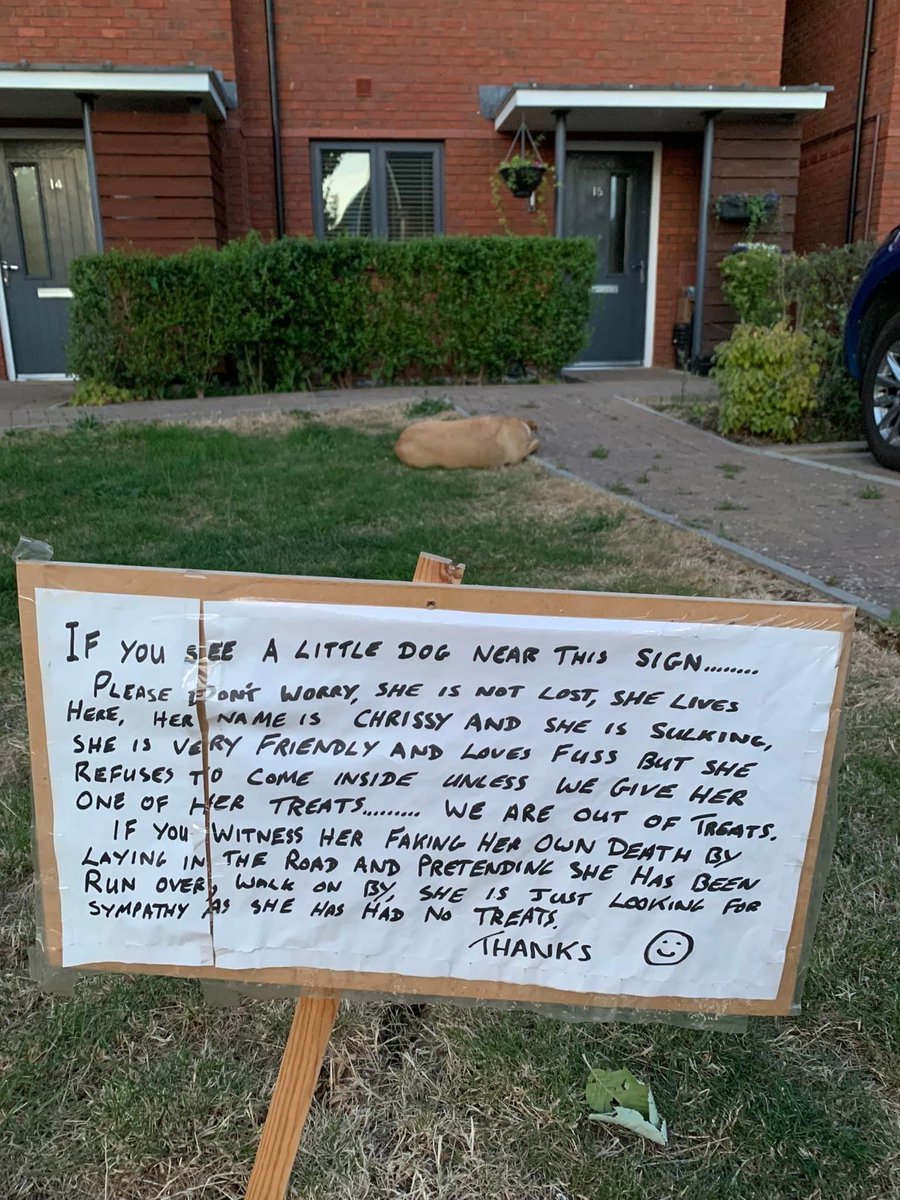 Originally tweeted by Vianne Max. 🐉🦊🐝 (@TheAnaheraRebel) on August 1, 2022.
I love how the hills and homes have exaggerated and elastic proportions – this is fun and I could just imagine having a country cottage and having this hanging over a fireplace or wood burning stove. Perfection!
Artist Jo March was born in 1962. After a childhood in rural Cornwall, she graduated from The University of Sheffield with a first in History, and then returned to the pull of the countryside and began her career as a self taught professional artist. She is a true champion of real countryside, with all its moods and vibrancy. Inspiration for her paintings is often drawn from the environment and people of her childhood, as she attempts to capture the essence of the bucolic farmland. Jo paints using oils, either on board or on canvas. Read more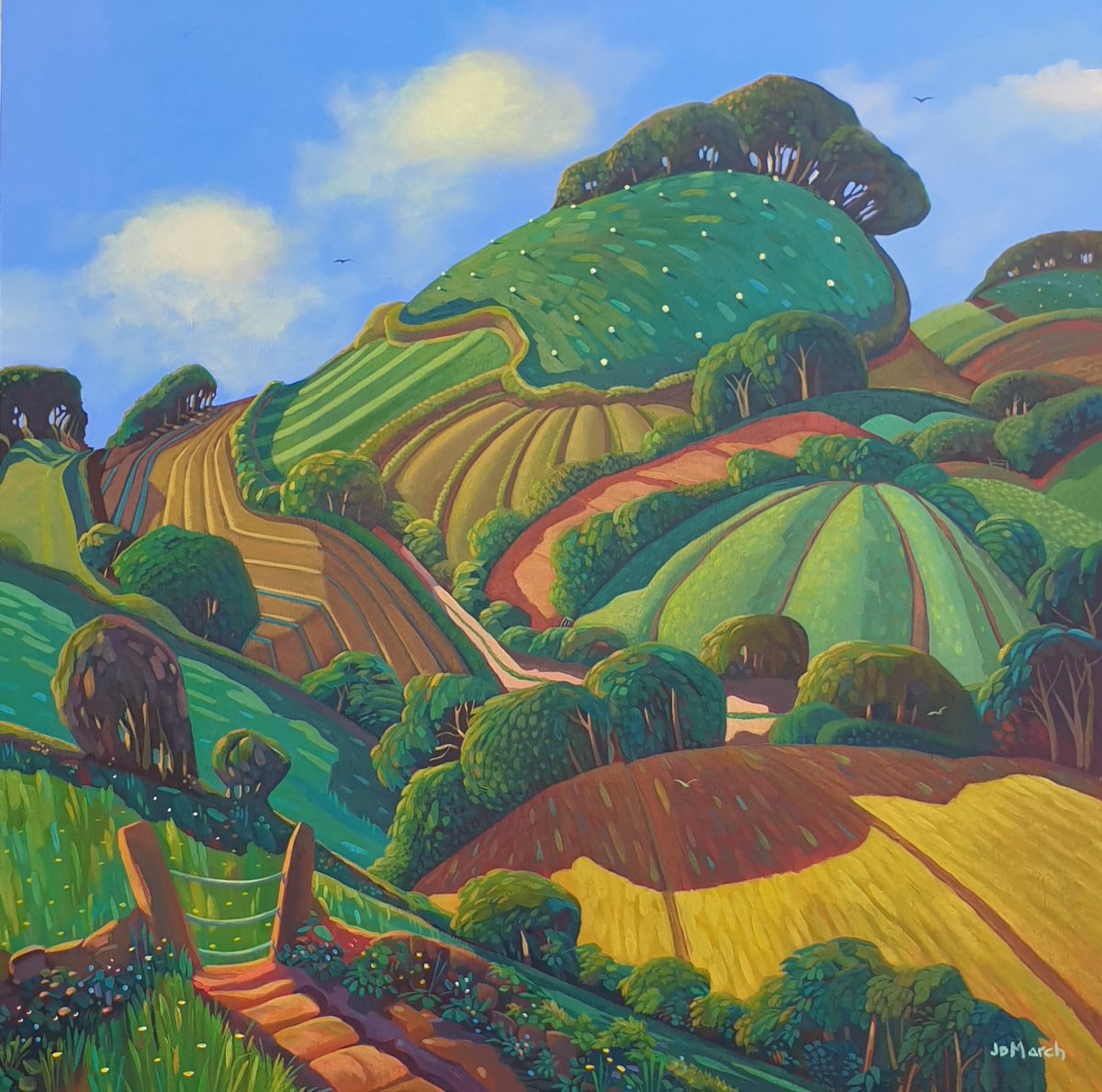 Originally tweeted by Dr Richard Sugg (@DrSugg) on August 1, 2022.
Songs that shitted people to tears in the 90's by A 1000 Mistakes
William is the king of list making of music you have either never heard of before or that you don't want to hear ever again. Here are some overplayed 90's songs that got too much air time then.
Smells Like Teen Spirit by Nirvana (1991)
Creep by Radiohead (1992)
Streets Of Philadelphia by Bruce Springsteen (1993)
One by U2 (1991)
Killing In The Name by Rage Against The Machine (1992)
If you haven't yet checked out his blog I recommend that you do, as he has incredible insights and also isn't afraid to occasionally talk about his own life and struggles as well, instead of it just being mental health advice – which makes his blog very relatable. Read more
1. Living honestly is essential
"A key part of one of the healthy paths is called 'The High Road.' Such an individual has good friends, meaningful work and a happy, responsible marriage. The thoughtful planning and perseverance that such people invest in their careers and relationships promote long life naturally and automatically, even when challenges arise."
2. Please do NOT send your children to school earlier than their peers.
"Starting formal schooling at a very early age was not a great idea for most. Children need unstructured playtime, and they need to get along with their peers; starting young seemed to alienate them."
3. Illness is NOT random
"Those that live longer are often healthier throughout their years and (managed to) avoid serious ailments altogether."
"Those who are healthier tend to be happier, and those who are happier tend to be healthier."
"It's never too late to choose a healthier path. The first step is to throw away the lists and stop worrying about worrying."
"Thinking of making changes as taking 'steps' is a grand strategy. You can't change major things about yourself overnight. But making small changes, and repeating those steps, can eventually create that path to a longer life."
4. Good marriages lead to better health, especially for men
"Marriage is only health-promoting for men who are well-suited to marriage and have a good marriage. For others, it is more complicated."
"Women who stayed single, were widowed or got divorced often thrived more than women who were married to troublesome husbands."
"Men who stayed divorced were at high risk for premature mortality."
5. Divorce during childhood predicts early death in adulthood
"The strongest social predictor is parental divorce, as it often pushes the child into many unhealthy directions, including heavier drinking and smoking, less education, lower career achievements and a greater risk of later divorce themselves."
6. Follow the long-term recommendations that are right for you
"The long-lived did not find the secret to health in broccoli, medical tests, vitamins or jogging. Rather they were individuals with certain constellations of habits and patterns of living. Their personalities, career trajectories and social lives proved highly relevant to their long-term health, often in ways we did not expect."
"You need to make changes that will be sustainable in the long term. We say, if you don't like jogging, don't jog! Instead, begin doing things that you enjoy and can keep up, like a walk at lunchtime with a friend or vigorous gardening."
"The usual piecemeal suggestions of relax, eat vegetables, lose weight and get married are lifesaving for some, but neither effective nor economical for many."
"Some of the minutiae of what people think will help us lead long, healthy lives, such as worrying about the ratio of omega-6 to omega-3 fatty acids in the foods we eat, actually are red herrings, distracting us from the major pathways. When we recognise our long-term healthy and unhealthy patterns, we can begin to maximise the healthy patterns."
7. Conscientiousness is the most critical personality factor for longevity
"Conscientiousness is very important. Unconscientious boys, even bright ones, are more likely to grow up to have poor marriages, smoke more, drink more, achieve less education, be relatively unsuccessful at work, and die younger."
"Conscientious people stay healthier and live longer for three reasons:
First, they do more things to protect their health.
Secondly, they are biologically predisposed to be healthier, and
Lastly, they end up in more beneficial situations and relationships."
8. Working hard can be helpful for you
"Those who worked the hardest often lived the longest…especially if they were involved in meaningful careers and were dedicated to things and people beyond themselves."
"It was clear that working hard to overcome adversity or biting off more than you can chew — and then chewing it — does not generally pose a health risk. Striving to accomplish your goals, setting new aims when milestones are reached, and staying engaged and productive is what those heading to a long life tend to do. The long-lived didn't shy away from hard work; the opposite seemed true."
9. Resilience is protective for health
"Depending on the circumstances, a traumatic event such as parental divorce could contribute to a longer life if the child learned to be resilient."
"Resilience is important, and can be achieved via a sense of personal accomplishment, the strength of character and maturity."
"Combat veterans are less likely to live long lives, but surprisingly the psychological stress of war itself is not necessarily a major health threat. Rather, it is a cascade of unhealthy patterns that sometimes follows. Those who find meaning in a traumatic experience and can reestablish a sense of security about the world usually return to a healthy pathway."
10. Human connection is essential
"Having pets can improve well-being, but they do not help people live longer and are not a substitute for friends."
"People who feel loved and cared for report a better sense of well-being."
"The clearest health benefit of social relationships comes from being involved with and helping others."
"It is important to be well-integrated into your community."
"Connecting with and helping others is more important than obsessing over a rigorous exercise program."
"The groups you associate with often determine the type of person you become — healthy or unhealthy."
Thank you for coming along this journey with me – I hope you found this week's treasures quirky, cute, insightful and a bit funny, let me know what you think below.
---
Content Catnip