This week we approach another 'I love lamp' addict (it seems they are everywhere), we discover some uplifting environmental news, rebellious jewellery, a humungous ancient crocodillian and more. Stay safe, stay sane and keep smiling muchachos…
Who would have thought?! It's a miracle of technology.
I can't wait to try this one albeit a vegan version.
"Songs of Disappearance", a chorus of iconic cockatoos, the buzzing of bowerbirds, a bizarre symphony of seabirds, and the haunting call of one of the last remaining night parrots, debuted in Australia in December.
Read more: https://www.thehappybroadcast.com/news/bird-song-album-from-endangered-species-soars-ahead-of-christmas-classics
Originally tweeted by The Happy Broadcast (@happybcast) on December 20, 2021.
Discovered via Meredith Lewis' cool subscription of creative inspiration.
Tyger Tyger, burning bright,
In the forests of the night;
What immortal hand or eye,
Could frame thy fearful symmetry?
In what distant deeps or skies,
Burnt the fire of thine eyes?
On what wings dare he aspire?
What the hand, dare sieze the fire?
And what shoulder, & what art,
Could twist the sinews of thy heart?
And when thy heart began to beat,
What dread hand? & what dread feet?
What the hammer? what the chain,
In what furnace was thy brain?
What the anvil? what dread grasp,
Dare its deadly terrors clasp!
When the stars threw down their spears
And water'd heaven with their tears:
Did he smile his work to see?
Did he who made the Lamb make thee?
Tyger Tyger burning bright,
In the forests of the night:
What immortal hand or eye,
Dare frame thy fearful symmetry?
Purussaurus is one of the largest known of the giant crocodilians, perhaps even surpassing Sarcosuchus in size. It reigned supreme in central South America in the Miocene period, 8 million years ago. Via Reddit
This eerily beautiful Stained Glass "Abbey" is the creation of artist Paige Gardner and was found via Costume Artist
Oh hai der fren
Unfortunately I was unable to locate the original owner of this photo to credit them. I just love this beautiful grasshopper, what a cutie!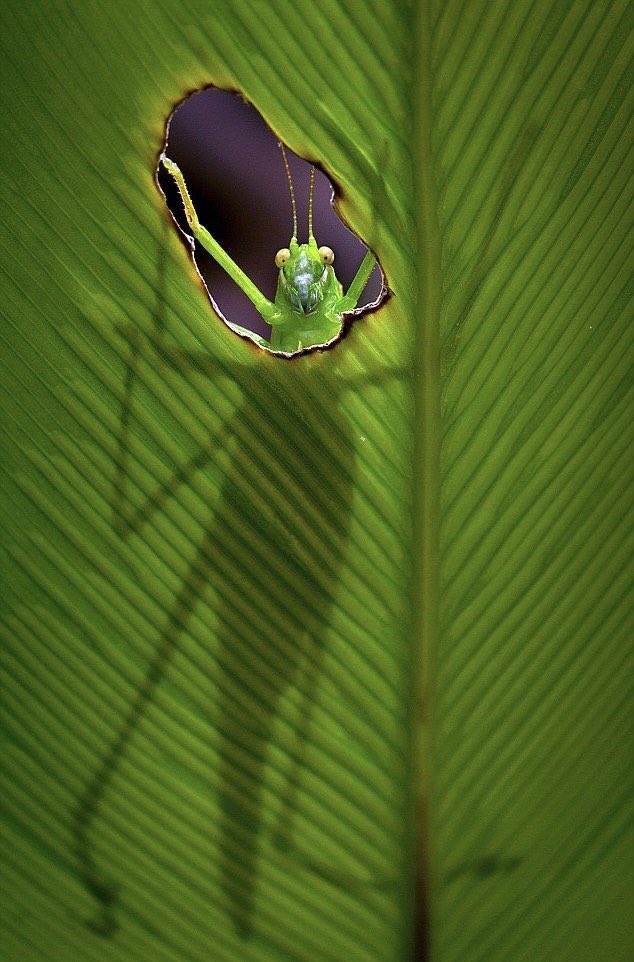 Originally tweeted by Shantaram (@Shantar56646940) on January 24, 2022.
Mysterious frozen arm reaches out to you with a chilling, haunting melody
Not much is known about this arm, who made it or how it came to be. So I will leave it up to your imagination to conjure up its origins!
A peaceful and relaxing Zen Buddhist podcast by Plum Village.
Graduating in 2008 with an illustration degree from Bath Spa University, Chris Dunn is a freelance illustrator producing portraits, conceptual illustrations and whimsical animal portraits for children's books, calendars and more including illustrations for classics like Wind in the Willows. He won the Bath Art Prize in 2011 and continues to produce mind-blowing art like this beautiful owl.
Originally tweeted by Emily Jane Rothwell 💙 (@emjanerothwell) on January 24, 2022.
Ludovico Einaudi – Natural Light
An emotional, deep and enjoyable piano composition, I really loved these sparkly visuals well, they go perfectly with the music.
Niki Bowers studied at Great Yarmouth College of Art, followed by a BA(Hons) degree at Canterbury College of Art. As a graphic designer, she worked for design consultancies across the UK before returning to Norfolk to pursue a freelance career and later turning to printmaking.

Her limited edition linocut prints reflect the landscape and wildlife of rural Norfolk, with distinctive trees, hedgerows, wide skies and often feature swirling flocks of wild birds.
Originally tweeted by Henry Rothwell (@HenryRothwell) on December 17, 2021.
The map is even better than it might seem at first glance: the colors are the real colors, the patterns are the real patterns, and the size of the dots is the distance at which each light is visible.
And here are all the lighthouses in the world. (Sadly, not animated)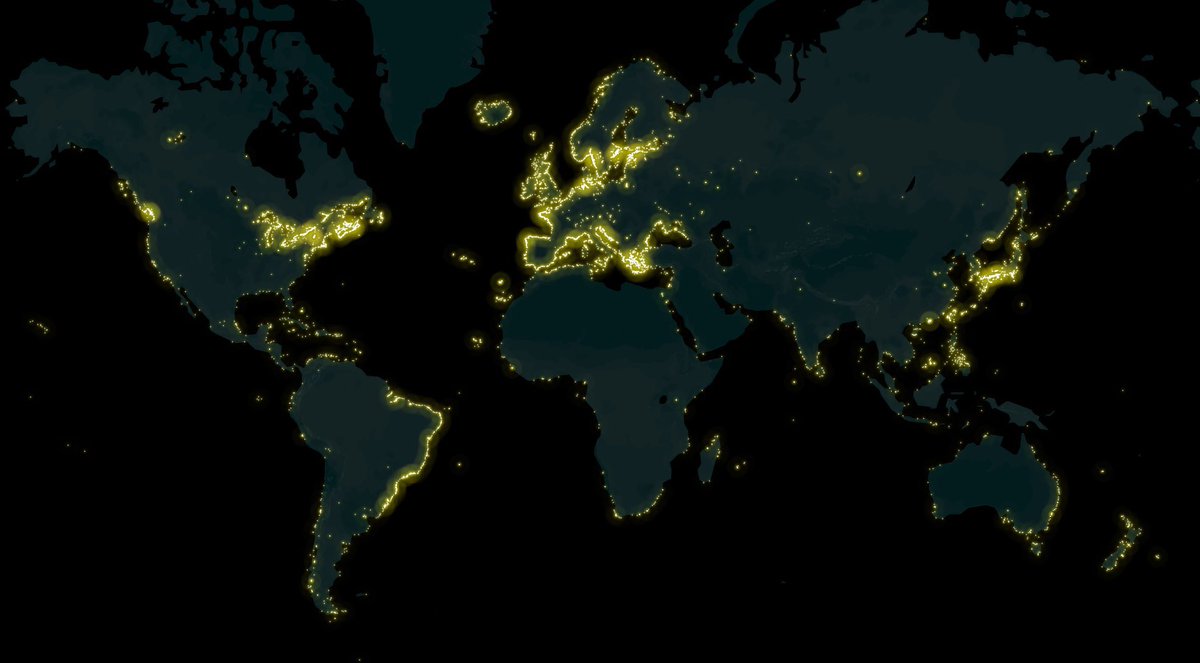 The data is from @openstreetmap, which is like a Wikipedia for maps, so if you see any lights missing you can add them. https://wiki.openstreetmap.org/wiki/How_to_contribute
It is also a data source for other amazing map projects, like my all time favorite 👇
Originally tweeted by Ethan Mollick (@emollick) on January 24, 2022.
The rebellious teen inside of me would want to wear this with a black velvet cape or gown.
Thank you for joining me on this sleepy soujourn into the remnants of daydreams and I hope you enjoyed the weekly trip. Please let me know what you thought of it below…
---
Content Catnip