Sometimes we all need to grow elasticated, extendable arms so that we can heartily pat ourselves on the back for a job well done on life. Here are some encouraging tidbits to do just that. It's edition #70, I hope you cool cats are all doing well out there in digi-pixel-land.
Did you know, your past self is happy about the progress you have made? by artist Leo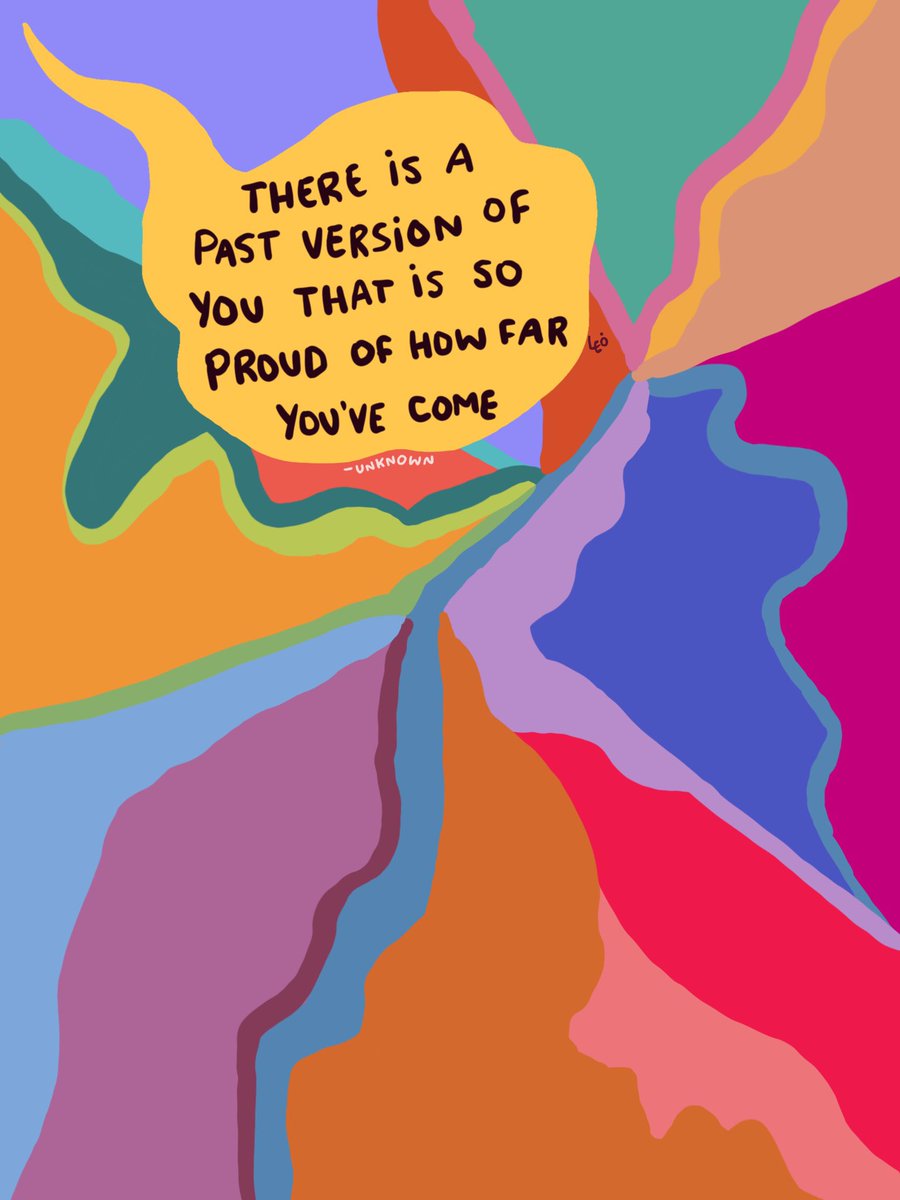 Originally tweeted by Leȯ (@soleoado) on January 24, 2022.
Athos Outdoor Prospector builds a magnificent mud-brick hut that's reminiscent of the one housing intergalatic sage, Yoda. Click image to watch
Mary River Turtles have green Mohican-style hair-dos made of algae and can breathe through their genitals. Photo: Chris Wan Vyk. Via Space Star Fish on Twitter
Mary River Turtles were first formally discovered in 1994, and eluded discovery in their natural environment for nearly 30 years. There has been a dramatic decrease in their population due to low reproduction rates and an increase of depredation on nests. Let's all hope that these beautiful turtles survive.
Mirrored sky landscapes by Japanese photographer Shota
These images fill me with a sense of serenity and calm and remind me a little of a Ghibli anime.
I love how coy and curious this young bird is in exploring the plastic dinosaur
I have no idea if this will cringe anybody, but I loved this! Jo is so inspiring and energising and her positivity and fun way about her and doing her workout is actually pretty fun. Also – there is 80's music!
In Days of Yore, being a pedantic editor could get you killed…
What our forefathers and foremothers ate at swingers parties, the stuff of Disney nightmares…
Knit yourself an outfit while smoking a pack of cancer sticks…
I love how the hypnotic misty alpine landscape lends itself well to the mysterious a deep techno mix.
I really hope you enjoyed these uplifting pieces and that you have carved out a niche of peace for yourself this weekend, stay cool dear friends.
---
Content Catnip