Ahoy there! Here is a quirky internet sea shanty, plucked from poseidon's breast. I haven't done one of these posts for a while, because I have been busy with another project to do with animals and conservation. I hope to keep up with these posts as I know some of you like them. Stay piratey me hearties.
3 Hours of Ancient Shamanic Music
Experimental Archaeology shows how the Moai would have 'walked'
Archaeologists rigged up a 10 foot, 5 tonne replica of an Easter Island Moia and 'walked it' using ropes to test the theory of how the huge benemoths were originally moved. The result is hypnotic!
Endlessly complex and ornate woodcuts by Valerie Lueth AKA Tugboat Printshop
Valerie Lueth was raised on the South Dakota prairie, self-motivated to draw, build, tinker & explore–very active in the arts from her earliest years.
After receiving her BFA in Printmaking in 2004 she moved to Nashville, TN, working remotely as a full time video game concept artist & game texturer. In 2006 she move to Pittsburgh and co-founded Tugboat Printshop and has been producing limited edition woodcut prints for the artists' press since then.
Listening and being present can resolve the majority of problems in our world and this post seems to relevant right now…
Icelandic Magical Rune Staves
These beautiful and ancient Icelandic Magical Rune Staves have a powerful meaning and symbolic resonance and can be used to bring protection and abundance into your life.
You can stay inside of a wooden owl in Bordeaux, France
Hiroshi Yoshimura – Pier & Loft (1983) (Full Album)
Some relaxing and calming ambient music from one of Japan's greatest ambient artists Hiroshi Yoshimura.
A close-up of a leafy sea dragon underwater
Björk at Wjörk – Sex Ed Teacher
In this funny comedy skit by a group of Melbourne musicians and artists, Björk tells us about how sex works – very amusing hehe.
A mechanised whale swimming over invisible waves
Wooden Migaloo 06 kinetic sculpture by Sylvain Gautier. Thanks goes to Jane Cornwell for the heads-up about this beauty.
Power Hour of rave, techno, breaks and jungle by Mall Grab
When you're trying to make something and your neighbours are having a party…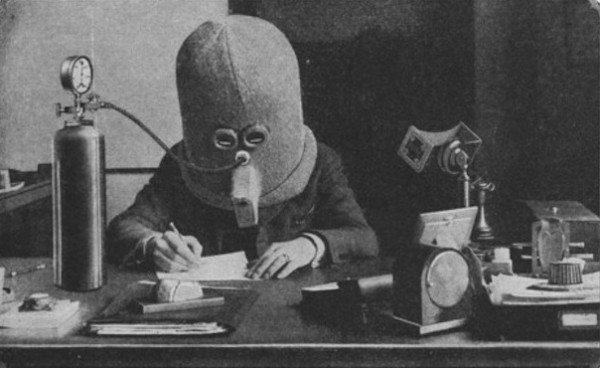 Kick back with some great anime recommendations from DB Movies Blog
The Illusionist (2010) is a lovely, heart-warming animation from Sylvain Chomet ("Les triplettes de Belleville" (2003)). In "The Illusionist", a French illusionist finds himself unemployed and travels to Scotland. There, he meets a young girl and their destinies collide. Read more
Australians are so casual with animals that want to kill them….
In a gentle way, you can shake the world
Sarah Corbett, author and the founder of Craftivist Collective, a social enterprise which uses the technique of craftivism, combining craft and activism #womensart via Twitter
I hope you enjoyed these selections, please let me know what you think below…