Content Catnip recently interviewed established Portuguese artist Eleonor Piteira. She once wanted to be an astronaut as a child, but instead has allowed her imagination to wander all over the galaxy through her striking an beautiful art, impressing people like director Guillermo del Toro along the way.
Artists should remember to take care of themselves, physically and mentally…
Because if you're not well, then chances are that your work won't be as good as it can be. You are the most important part of the 'mechanism', the secret ingredient, if you will.
Guillermo del Toro once shared my fan art for his movie The Shape of Water…
I even studied one of his creatures on my Master's Degree thesis. That he liked my illustration enough to share it and compliment it was – and still is – absolutely mind-blowing! I loved doing that illustration and really enjoyed the end result.
My drawing skills were nothing special, but I had determination and a hunger for knowledge…
This has helped me learn a lot of things that I wasn't taught by myself. And I'm still learning! I have a Master's Degree in Artistic Anatomy, but I've never studied Illustration specifically, so I consider myself mostly self-taught.
Trevus is my ongoing personal project…
It's about some very different people, the four worlds they live in, and the ancient mysteries that tie them together. Trevus is still developing as I go, and I sadly don't always have much time for it as I would like, but I'm enjoying the process which is important.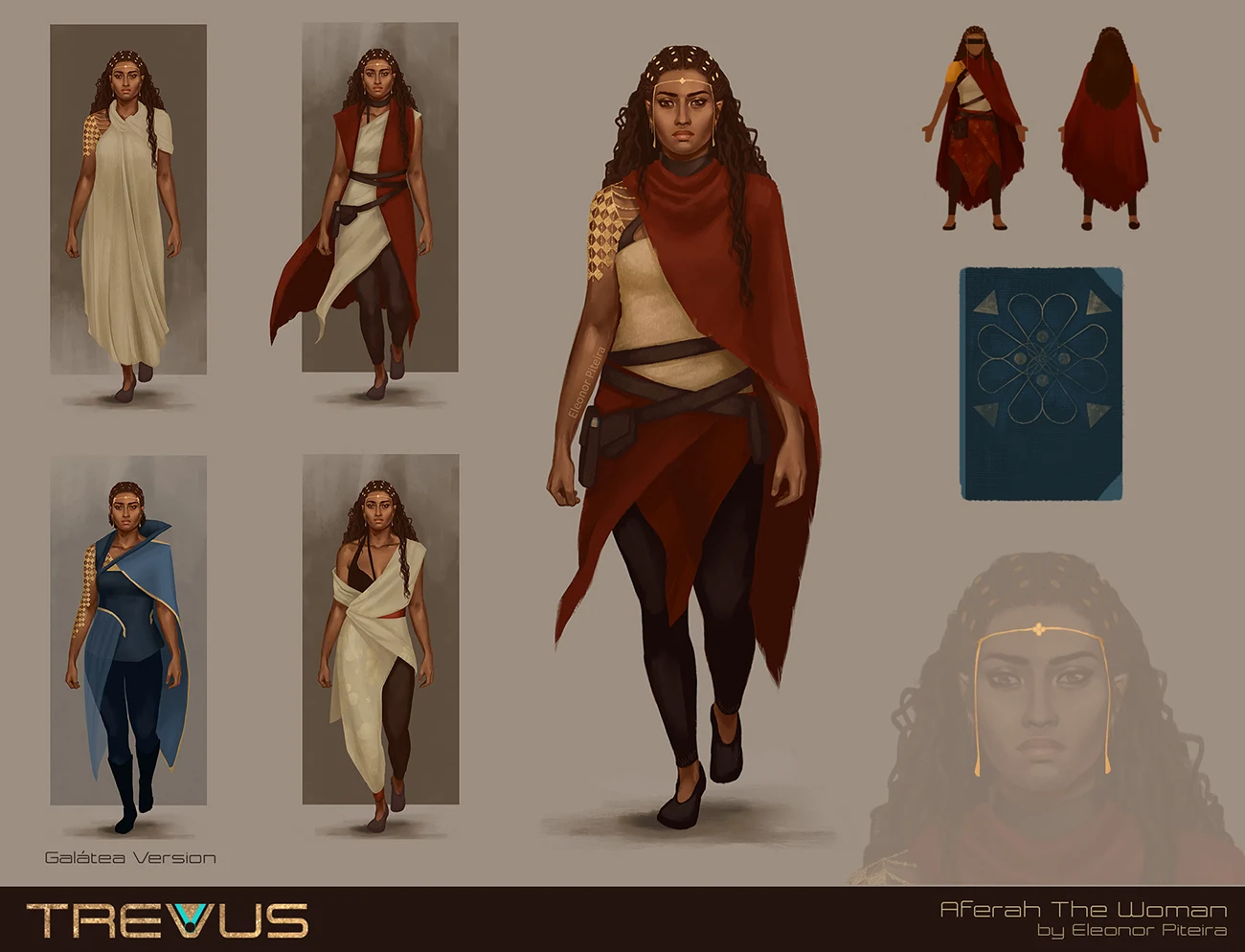 Sailor Moon anime from the 90's definitely left a big mark on me…
I can still see some of its influence in certain things in my work, as well as Stargate, the 1994 movie which is connected to my love of Ancient Egypt and science fiction and space.
Feed your mind with all sorts of things and experiences…
Art-related or not, creative or not. This is super important. And put the things you love into your work!
I'm open for commercial work right now…
However private commissions are on hiatus. You can still purchase my art prints from on either Society6 or inprnt. You can get in touch with me here @_eleonorp
Are you an emerging artist who would like to be featured on this blog? Send me a link to your Twitter or your portfolio in the comments below and I'll send you questions to complete. Thanks!