Here is a flotation tank to cleanse away your muddled mind. Shirk off from your duties in this dimensional plane and slip into something more comfortable with edition #85 of Interesting things
---
New musical genre: Biscuit Rock
You now know the playlist for #NationalBiscuitDay By the inimitable Adam Sharpe.
10. Bourbon Jovi
9. Florentina Turner
8. Fleetwood Macaroons
7. HobNob Dylan
6. Viscounting Crows
5. Pearl Jammie Dodger
4. Jimi Hendtwix
3. Oreo Speedwagon
2. Lionel Rich Tea
1. Jaffas on Airplane
Originally tweeted by Adam Sharp (@AdamCSharp) on May 29, 2022.
---
Artem Tolstukhin was born in the Crimea (Ukraine). He graduated from the famous Simferopol Art Institute named after A. Samokish in 2006 and, that same year, was accepted into the Kharkov Academy of Design and Arts, Restoration Department. He graduated from the prestigious Academy in 2011.
Tolstukhin was elected into the All-Ukrainian Young Artists Union in 2008. Artem has emerged as one of the leaders of the Union as well as of the Degrazh, the association of young Kharkov artists. He has made a series of murals and participated in the restoration of several churches in Ukraine and Russia.
Via Paul Scott Gallery and Helen Warlow
---
We have a memory of the sea in our blood
"The sea is the matrix of creation, and we have the memory of it in our blood."
Hilaire Belloc Photograph by Brassaï (pseudonym of Gyula Halász; 9 September 1899 – 8 July 1984) Hungarian – French photographer.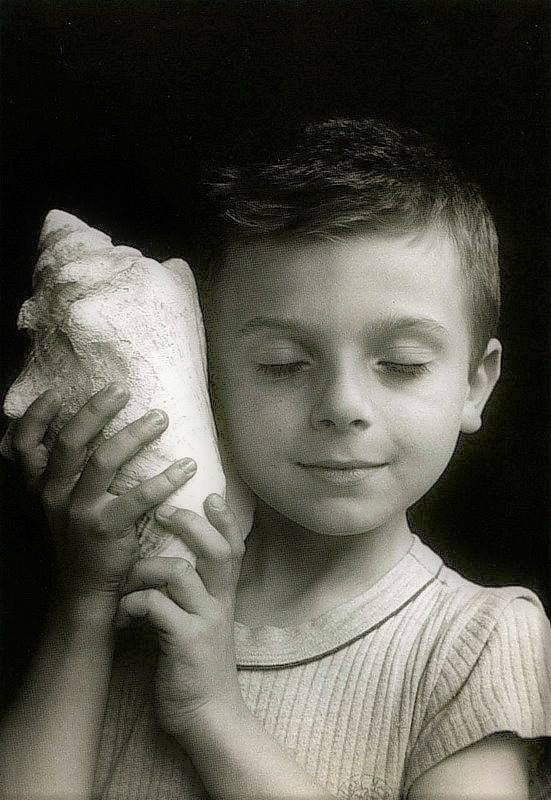 Originally tweeted by Francisco Ribeiro (@fraveris) on April 9, 2022.
---
Delish Afghan vegan recipes from Pick Up Limes
---
It is highly unlikely that whaling licenses will be renewed in Iceland when they expire at the end of 2023, its Minister of Fisheries and Agriculture, Svandís Svavarsdóttir, has announced. This will effectively end commercial whaling in Iceland once again after it was resumed back in 2006.
However, the reason is due to a lack of economic benefit to do whaling combined with the pandemic – rather than the success of animal rights campaigners. Nevertheless, it should be celebrated that Iceland has finally exited the dark ages and come into the 21st century with its animal rights standards. via The Happy Broadcast.
---
Still Life – For a Long Time I Went to Bed Early (2020)
Enjoy the contemplative, tinkling and relaxing ambient album with melodic and calming piano and floaty, barely heard voice samples of people talking in it. Unlike other piano albums I didn't find this one melancholy but rather uplifting. Let me know what you think.
---
Hold Your Own by Kae Tempest
Part spoken word, part music. Stirring, raw, real and beautiful, for some reason listening to this drew some tears from me out of nowhere, always a good sign that this is a moving and powerful piece of art. Let me know what you think…
Hold your own

Hold your lovers

Hold their hands

Hold their breasts in your hands

Like your hands were their bra

Hold their face in your hands like a prayer

Hold them – all night

Feel them – hold back

Don't. Hold. Back.
---
It was a herculean effort to get ready for medieval battle
This guy wasn't just popping down the shops for bag of salt and vinegar crisps. No wonder these guys needed to have squires to do them up and prepare them…
---
"Regard yourself as a cloud in the flesh; because, you see, clouds never make mistakes. Then through this capacity you will develop a kind of confidence … you will be able to trust your own intuition."

~ Alan Watts
---
---
Unashamed Cillian Murphy thirst post
Yes it's Cilian Murphy, and he's looking as extraordinarily good looking as always. The cheekbones, the eyes, the lips. I can't help but thirst and crush – even though I am a well and truly grown-ass woman, I'm not sure if that's really pathetic but there it is…I've said it. I was extremely disappointed by the end season six of Peaky Blinders, what about you?
---
A tranquil and well designed home with 2 bedrooms in Italy
I love this channel Never Too Small which repurposes old apartments into stunning tiny homes and well planned abodes that make ingenious uses of space. This lifeless space was turned into a warm and cosy home with two bedrooms with only a small footprint of 35 square metres. I'm not really a fan of 70's styling or mid-century modern design either but I can appreciate this one for its design innovations.
---
Exquisite and relaxing ancient Japanese song on the koto
Japanese musician and composer Yumi Kurosawa performs on a modern twenty-string koto. This special performance is inspired by three artworks at the Freer Gallery of Art exhibition Mind Over Matter: Zen in Medieval Japan.
The New York Times called Kurosawa "an inventive, seemingly cosmopolitan composer . . . [who] presents her themes gracefully and then undertakes intricate, sometimes adventurous variations, drawing on a timbral palette that ranged from warm and rounded to bright and metallic." All About Jazz noted that, when she plays, "the koto's notes flow like the water of a stream in a Zen garden, building melodic paths in a logic that resembles European medieval and Renaissance music."
---
I hope that this beautiful music is a nice note to finish on. This was quite an eclectic and electric collection let me know what you think about it below…
---
Content Catnip