Hiroshi Yoshimura: Green
Barely known outside of his home country when he was alive, the legendary Japanese ambient composer Hiroshi Yoshimura has grown in popularity in recent decades. He is known as one of the pioneers of Japanese environmental music. Throughout his life, his work featured in TV commercials, art galleries and more. Originally released in 1986, GREEN is one of his most well known recordings and his own personal favourite. The unhurried pace, samples of bird song and the ocean, and organic crisp sounds made from Yamaha FM synthesizers in his home studio contrasts to the hustle and bustle of Tokyo outside.
Today I planted flowering and fragrant blooms into my mini garden to welcome in Ostara (the Spring Equinox) and to give thanks for the forthcoming warmer weather, while listening to this album!
A Koala fingerprint (left) versus a human fingerprint.
This similarity has led to much confusion by Australian police over the years, with crimes committed in Eucalyptus forests (or maybe that's just what I hope!). Perhaps the Police just don't have the right koalifications. Other animals with fingerprints include close relatives of humans chimpanzees and gorillas. Read more
A gigantic model of a Blue Whale's heart with a human for comparison
Fabulous beasts and where they lurk in Te Papa Museum
A steampunk Pokémon sea dragon from Te Papa's Museum library:
Celebrating Iran's sassy women from before the revolution
Between 1925 and 1979, Iranian women gained significant rights: access to education and employment, no requirement to wear a veil, the freedom to petition for divorce and child custody, and the rights to vote and to run for public office. The Iranian Revolution of 1979 established a theocracy that largely removed women from public life, both in government and the entertainment industry.
Khruangbin, are an amazing band from Texas that blend Middle Eastern sounds and 70's funk. The video clip for Maria Tambien celebrates the freedom that Iranian women had before the revolution. And splices together clips of female artists, singers, and dancers who were all exiled or silenced since revolution. Then, with the push of a button by a man in a control room, the performers vanish, leaving an empty stage. This is one of my favourite songs by one of my favourite bands – and the story behind it deserves to be told. Read more
The map of an introvert's heart during lockdown
Yes I am aware it can be hard during lockdown, who I am kidding? To be honest I have held out and I actually want to remain isolated and working from home because I am way more productive this way. In person social events at work can eat up a lot of time and energy. Besides there is so much to read and do inside. I have my best buddy with me who always makes me laugh and offers free hugs on demand (HOD) so I am very fortunate.
This smiling African Helmeted Turtle is happy to see you
This stunning 15th Century Timurid Qur'an on Ming Dynasty Chinese paper and gold leaf
Magnificent colours of deep blue, turquoise, pink, purple, orange, green and cream along with gold and blue, illuminations and marginal illustrations illuminated in gold, blue and white along with sparkles of gold. No wonder that it sold at Christie's auction house for GBP 7,016,250.
The Jam and Joy Division on Something Else, a live TV programme in 1979
Manchester (and the UK in general) in the late 70's and early 80's really was electrifying for music.
An update from Daughter of Old
Daughter of Old is a vlog by herbalist, videographer and artist Annabel. It's beautiful and calming and is a solace to many people during this tumultuous time. In this episode, Anabel opens up about her debilitating chronic illness. Her videos depict a seemingly perfect life. However in learning about her troubles and how she still carries herself so gracefully and gratefully, it has made me realise what a truly brave and inspiring woman she is. Daughter of Old is definitely worth following…
A recipe for Earl Grey Chocolate Chip Cookies
Blogger and cooking whiz Andrea Giang always delivers mouth-watering recipes. Here she combines smoky and soothing Earl Grey tea with the classic wonder of chocolate chip cookies! Yes please!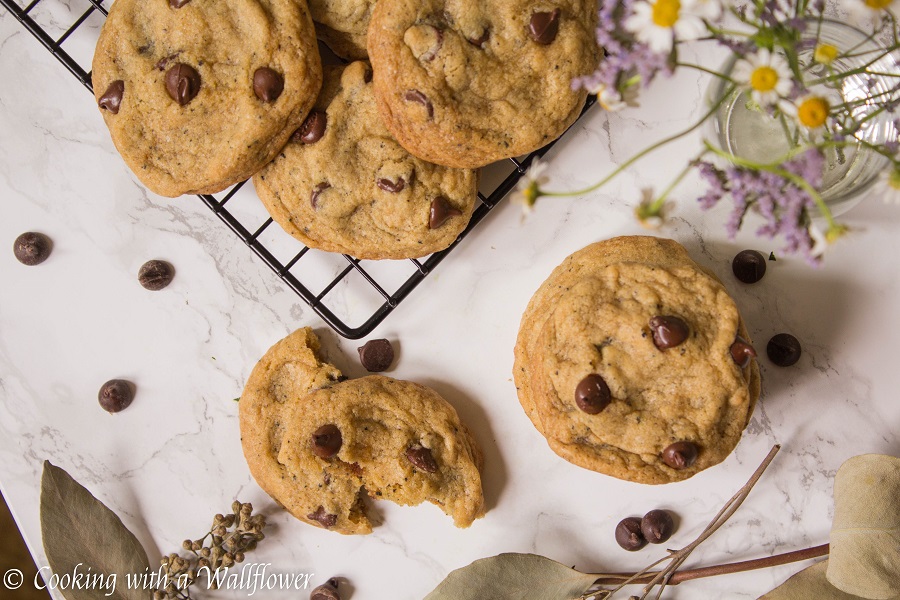 Read more: Earl Grey Chocolate Chip Cookies
Hope you like my picks…what do you think of them?