Art Historian Jake Hartnell takes us on a macabre and enthralling journey from head to toe in the medieval human body. This is fascinating because, even though we share the same bodies as our medieval ancestors, we had wildly diverging beliefs about the inherent symbolic power of parts of our bodies and what could heal, harm or kill us.
Medieval Bodies is a delightful book. Reading it, you soon realise that medieval people worried about growing old, embarrassing odours and strange rumblings going on inside of them. And just like us, they fell in love, fought, had sex, experienced physical and emotional pain and died too. It's just that we are standing on the shoulders of medical giants now who, luckily for us manage a lot of these illnesses and discomforts for us.
If a woman wishes to not conceive, let her carry against her nude flesh, the womb of a goat, which has never had offspring. Otherwise, take a male weasel and let its testicles be removed and then released alive. Let the woman carry these testicles with her in her bosom. Trotula. A Salernitan text on women's reproductive health, 12th Century.
Back in medieval times, medical treatment and beliefs about the human body were strange, fantastical and theatrical. Featuring interventions and influences of saints, kings, queens, gods, monstrous beasts and strange augurs and signs from certain animals or weather.
The Winwick Brooch
The Wound Man
The Lady and the Unicorn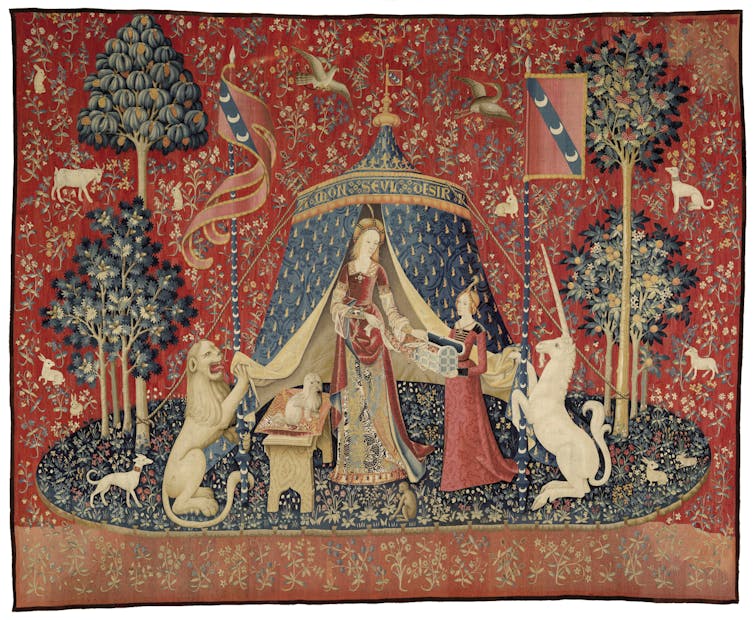 This is an incredibly enjoyable read. How medieval people saw themselves and their own bodies in relation to the medieval world could be a boring book, but Hartnell is an exceptionally skilled writer, making for an entertaining and yet erudite read. He deftly shifts between ancient mysticism, religion, politics, medicine, art and culture. Almost every page features amazing full colour illustrations which vividly bring to life beliefs about the body in ancient times. I can't recommend this book highly enough! It is rich with quirky historical facts and I'm sure you will love it!